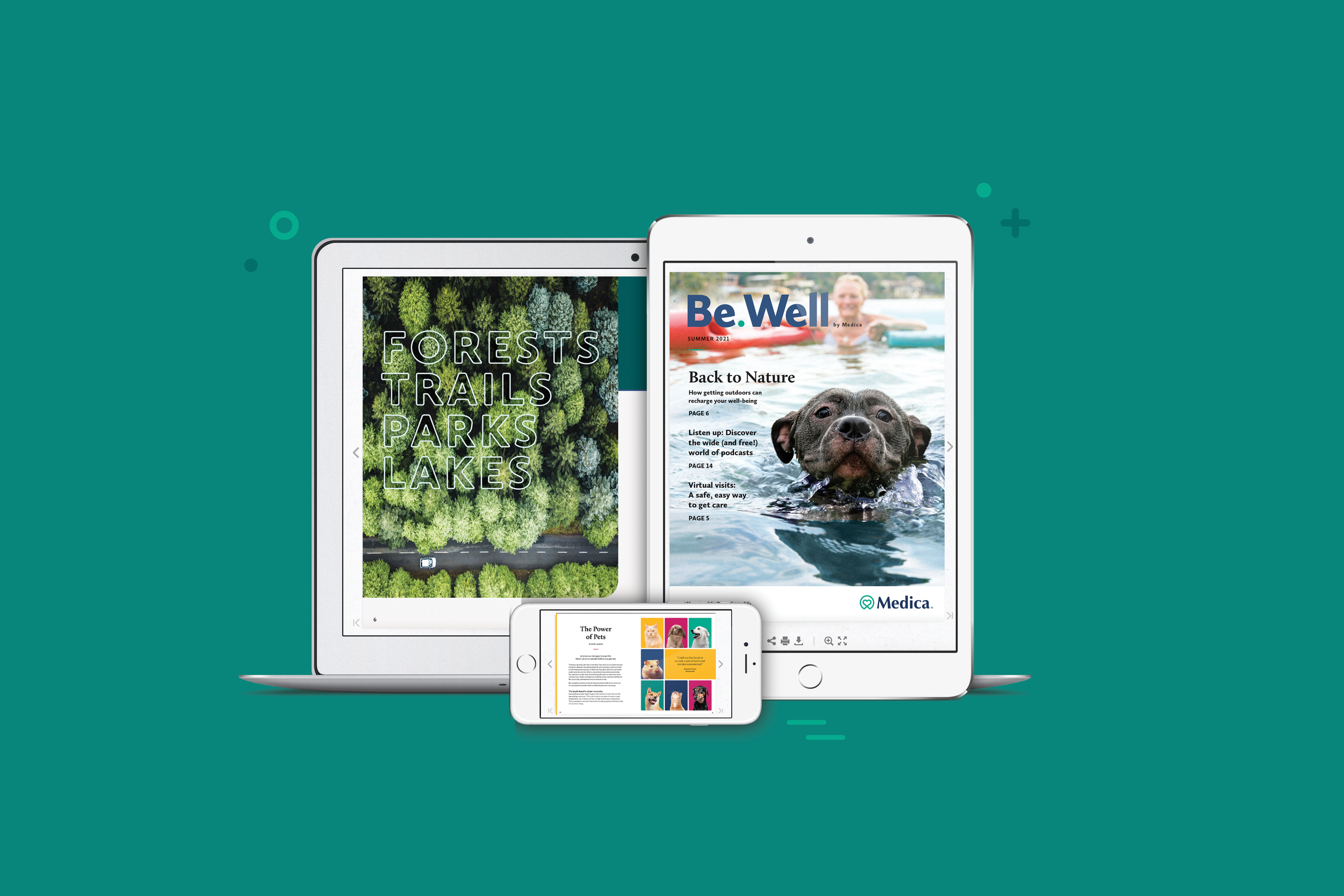 New! Be.Well by Medica
Welcome to your all-new member magazine.
What can we help you with today?

Accessing Benefits During a Disaster or Emergency
You'll have access to your benefits during a public health emergency or disaster. When one of these events is declared, Medica will:


Cover medically necessary plan benefits furnished by out-of-network providers and apply the same cost share as if the service were furnished by an in-network provider.
When applicable, waive referral and prior authorization requirements.

A declaration of disaster may be made by the President, the U.S. Secretary of Health and Human Services, CMS (the Centers for Medicare & Medicaid Services), or the State Governor. When the public health emergency or disaster is declared over (or after 30 days have passed when there is no end date declared), you will need to use in-network providers to receive services and the normal referral/prior authorization requirements and cost sharing will resume as described in your Member Handbook/Evidence of Coverage.
Contact Us
Access to a representatives may be limited at times.
Mailing address:
Medica
P.O. Box 9310
Minneapolis, MN 55440
American Indians can continue to use tribal and Indian Health Services (IHS) clinics. We will not require prior approval or impose any conditions for you to get services at these clinics. For elders age 65 years and older this includes Elderly Waiver (EW) services accessed through the tribe. If a doctor or other provider in a tribal or IHS clinic refers you to a provider in our network, we will not require you to see your primary care provider prior to the referral.
Last Updated: December 2020
Y0088_56235_C