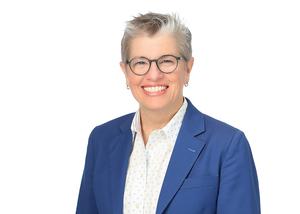 Missy Durant
CHIEF PEOPLE OFFICER
Missy leads the development of human resources programs and ensures Medica has the talent to meet business objectives. She also oversees corporate communications and diversity, equity and inclusion initiatives.
Missy has worked as a leader across various industries in for profit and nonprofit entities. Her experiences give her strong strategic insight and the ability to coach, consult and lead collaboratively across the organization.
Missy has a Bachelors of Science from University of North Florida, and Masters in Organizational Management from the University of Phoenix.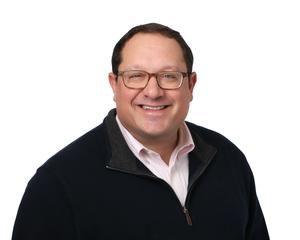 David Ellenbogen
SVP, Secretary & General Counsel
David H. Ellenbogen is Senior Vice President, Secretary & General Counsel and provides strategic direction and oversight for legal, compliance, privacy, government relations, public policy, the Medica Foundation, and Medica's community engagement activities. Previously, he was General Counsel and Secretary at Baylor Scott and White Health Plan in Texas.
Earlier in his career, Mr. Ellenbogen served as an Assistant Attorney General for the State of Texas, as an Associate at Wienner & Gould, PC, and as a law clerk in the United States Tax Court in Washington, D.C., and the United States District Court in Detroit, Michigan.
Mr. Ellenbogen currently serves as an officer of the national Governing Council of the American Bar Association Health Law Section. He previously served as the Chair of the Fraud and Compliance Interest Group and as Vice-Chair of the Managed Care and Insurance Interest Group of American Bar Association Health Law Section.
Mr. Ellenbogen earned a JD from Washington University School of Law (St. Louis) and a Bachelors of Philosophy in Public Affairs at the George Washington University in Washington, DC.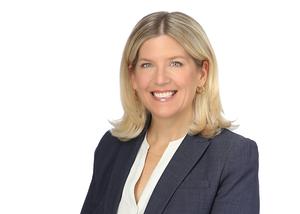 Lisa Erickson
CHIEF FINANCIAL OFFICER
Lisa Erickson partners with the Senior Leadership Team to develop business strategy and cultivate growth. She leads the planning, development, implementation and evaluation of fiscal functions and performance, including actuarial, analytics strategy and data governance, and risk adjustment and quality. Lisa also serves as a liaison to the financial community and other key stakeholder groups, including provider organizations.
Erickson joined Medica from Optum, where she served as Senior Vice President, leading pharmacy network contracting and relationships, network operations, and pricing and underwriting. She also served as CFO of OptumInsight, and in financial leadership roles in several other organizations, including Best Buy, General Mills, The Pillsbury Company, and TCF Bank.
Erickson received a Bachelor of Business Administration with a major in Finance and Marketing from the University of Wisconsin - Madison and an MBA from the Carlson School of Business at the University of Minnesota. She served on the Board of Trustees at the Academy of Holy Angels, and is currently a member of the Board of Directors of the Animal Humane Society.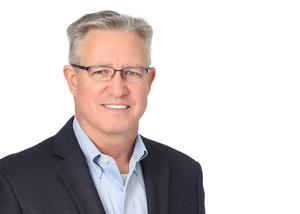 Rob Geyer
CHIEF OPERATIONS OFFICER
Rob Geyer partners with Medica's senior leadership to create alignment across Medica and guide the implementation of the company's strategy. He advises on the approach to managing the business, including executive leadership expectations, commitments, priorities and accountabilities. Previously, Geyer was the Chief Operations Officer.
Geyer also served as CEO of Reta Trust, a nonprofit health care trust that provides access to affordable, quality health care for U.S. employees of the Catholic Church. Prior to that, he served as Senior Vice President of Operations and Customer Quality for Blue Shield of California, where he held executive leadership positions for more than 19 years.
Geyer earned an MBA from Pepperdine University.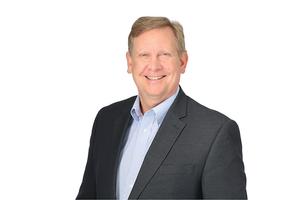 Thomas Lindquist
SENIOR VICE PRESIDENT, MARKETS
Thomas Lindquist is responsible for the strategic planning and plan operations for all of Medica's product lines; this includes accountability for profit and loss, product development, compliance, product viability and growth, and operations for the business segments. Lindquist is also responsible for the organization's relationship with the Minnesota DHS and Centers for Medicare and Medicaid Services.
Before joining Medica, Lindquist held executive positions with UnitedHealth Group and served as a health insurance industry liaison to the Congressional Budget Office and the Centers for Medicare and Medicaid Services.
Lindquist currently serves on the Board of Directors at MentorMN, on the Penn State Honors College External Advisory Board, and previously served on the board for the Institute for Clinical Systems (ICSI). He also provides volunteer math tutoring for students from elementary school through college.
He received his Bachelor of Science in Mathematics from Penn State University.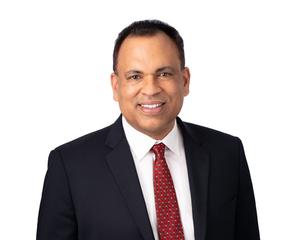 David Webster
CHIEF CLINICAL AND PROVIDER STRATEGY OFFICER
David Webster has over two decades of care delivery and health plan leadership experience. He leads the strategic direction of Medica's clinical programs and key provider relationships to improve member outcomes throughout the communities served by the organization. He is also responsible for the clinical leadership of Medica initiatives with Health Systems and providers to enhance clinical value, improving clinical Quality at a lower cost, on behalf of the enterprise.
David is board certified by the American Board of Family Medicine and earned his medical degree at the University of Michigan Medical School. He also has an MBA from the University of Florida and a Bachelor of Science degree from the University of Michigan.
David has served on the Board of Directors for Geisinger Medical Center Muncy, East Liberty Family Health Care Center Pittsburgh, Patient-Centered Outcomes Research Institute Advisory Panel on Clinical Effectiveness and Decision Science, and the African American Chamber of Commerce Foundation of Western Pennsylvania.
CHAIR OF THE BOARD
John Buck

CEO, WHITEFISH VENTURES
John Buck joined the Board in 2001, and was elected as Chair in 2002. He is also a member of the Medica Foundation Board and served as its Chair from 2002 to 2019.
Buck is CEO of Whitefish Ventures, which provides financial services and general business expertise to other companies. His previous experience includes serving as President and Chief Operating Officer at Fingerhut Companies, Vice President of Administration at Alliant Techsystems, and Vice President of Administration at Honeywell Inc. He previously served as Chair of the Board of Blue Cross and Blue Shield of Minnesota, served on the board of Halo Innovations, and currently serves on the board of Patterson Companies Inc.
Buck supports several charities in the Minneapolis-St. Paul and Naples, FL areas, including the United Way Foundation, the American Diabetes Association, and the Bascom Palmer Eye Institute. He is also a member of the Naples Education Foundation.
PROFESSOR OF FINANCE, D'AMORE-MCKIM SCHOOL OF BUSINESS, NORTHEASTERN UNIVERSITY
Dr. Rajesh Aggarwal joined the Medica Board in 2008. He is a Professor of Finance at Northeastern University. He previously served as an Associate Professor at the University of Minnesota, the University of Virginia, the University of Michigan, and Dartmouth College. His areas of expertise include corporate governance, corporate finance, and corporate valuation. He also has an extensive background in the economics of organizations and has conducted research on bankruptcy, executive compensation, boards of directors, performance evaluation, and fraud.
A frequent author and presenter, Dr. Aggarwal has coauthored articles on such subjects as performance incentives, the diversification of firms, and investment financing. In 2002, he received the MBA Elective Lecturer of the Year award from the Said Business School at Oxford University. In 2006 and 2007, the University of Minnesota's Carlson School of Management named Dr. Aggarwal its Most Outstanding Full-time MBA Elective Faculty Member.
PRESIDENT, BONNER CONSULTING
Brigid Bonner joined the Medica Board in 2018. Ms. Bonner is the president of Bonner Consulting, a firm focused on driving digital and personal transformation. She has a broad background in retail, technology, and healthcare industries creating creative approaches to driving growth and innovation. Bonner has held senior positions in e-commerce, marketing, sales, IT and strategic planning with some of the country's most technologically savvy companies including CaringBridge.org, UnitedHealth Group, IBM, Target Corporation, The Schwan Food Company and SimonDelivers.com. She also leverages her strategic planning skills to help individuals identify and achieve their passions by designing a personalized road map for satisfaction and success.
Bonner currently serves on the board and as chair of the Compensation Committee of Workiva, a global software-as-a-service company providing a cloud-based platform serving finance, accounting, risk, compliance and ESG. She previously served on the boards of Analysts International, Minneapolis Heart Institute Foundation and Fairview Physician Associates. She also enjoys playing an active role as a coach and mentor to others.
VICE PRESIDENT AND EXECUTIVE MEDICAL DIRECTOR OF PERI-OPERATIVE SERVICES, M HEALTH FAIRVIEW
Dr. Peter Kelly joined the Medica Board in 2001. He practices bariatric surgery as a member of the M Health Fairview Comprehensive Weight Management Program. Dr. Kelly serves as the Vice President and Executive Medical Director for M Health Fairview's Peri-Operative Services as well as the Senior Medical Director for the General Surgery Service Line. He has served in multiple leadership positions over his career, including as Chief of Surgery for the HealthEast Surgery Department, President of the HealthEast medical staff, and President of the Ramsey County Medical Society.
Dr. Kelly is involved in numerous professional associations and community activities. He also makes annual trips to Guatemala to provide medical and surgical care to the country's indigent population.
PHYSICIAN, MNGI DIGESTIVE HEALTH
Dr. Samuel Leon joined the Medica Board in 2001. He also serves on the Medica Foundation Board of Directors. Dr. Leon previously served as President of MNGI Digestive Health, and Vice Chief of Medicine at Methodist Hospital. He also has served as Clinical Assistant Professor at the University of Minnesota School of Medicine and has coauthored several articles in medical journals.
Dr. Leon is a past member of the Board of Directors of MNGI Digestive Health and Fairview Physician Associates.
CEO, YWCA ST. PAUL
Gaye Adams Massey joined the Medica Board in 2020. In her role at YWCA St. Paul, she directs the nonprofit's work to promote racial justice and gender equity; provide supportive housing, job training, and youth development programs; and operate a health and fitness center. Prior to joining the YWCA St. Paul, she was a Senior Deputy General Counsel for UnitedHealth Group and General Counsel of its Ovations business. She also has served in legal leadership positions with QualChoice Health Plan and Aetna Inc., and practiced law with Crowell & Moring.
Massey is a fellow of the American Bar Foundation. She has served on many nonprofit boards, including Way to Grow, Children's Minnesota, and Hartford Community Health Services. She currently serves as a trustee of the Lawyers Committee for Civil Rights, a trustee of the Alliss Foundation, and as a member of the President's Advisory Council of Saint Paul College and the Ramsey County Workforce Innovation Board.
PRESIDENT AND CEO
John Naylor is Medica's President and CEO. He is also a member of the board of directors of Medica Holding Company, which oversees our family of businesses.
Naylor has more than 30 years of industry experience. He joined Medica in 2010. As Senior Vice President of Commercial Markets, he led the achievement of record membership growth and developed a number of innovations, including accountable care organization products in partnership with health care systems across our service area. He became President and CEO in 2017.
Prior to joining Medica, Naylor spent 21 years at Willis Towers Watson (formerly Towers Perrin). For more than a decade, he served as the market leader for the company's Minneapolis office and Managing Director for the U.S. Central Region, with responsibility for all aspects of sales and service to clients across the company's human resources consulting practice.
Naylor serves on the board of Greater MSP and is a member of the Minnesota Business Partnership and the Itasca Project. These organizations are committed to strengthening the regional economy through programs that promote economic development, equality, and vitality. He also serves on the board of the Minnesota Council of Health Plans.
Naylor is a passionate volunteer with several community organizations, including the YMCA of the North, where he serves on the board. He earned a B.S.B.A. in actuarial science and accounting from Drake University.
RETIRED HENNEPIN COUNTY DISTRICT COURT JUDGE
Judge John Stanoch joined the Medica Board in 2014 and serves as Vice Chair. In addition, he is Chair of the Medica Foundation Board of Directors.
Judge Stanoch currently serves as the President and CEO of Minnesota USA Expo 2027, an effort to bring the 2027 World Expo to the United States and Minnesota, and previously served as President of Qwest Communications in Minnesota and North Dakota, as Minnesota's Chief Deputy Attorney General, and as a Hennepin County District Court Judge. After a career in business and the public sector, he also held executive leadership positions in the civic sector, including as President and CEO of Ronald McDonald House Charities of the Upper Midwest, Interim President of the Science Museum of Minnesota, and Interim CEO of the Minneapolis Regional Chamber of Commerce.
Judge Stanoch has been active in a range of community and professional organizations and currently serves on the boards of AchieveMpls (the strategic nonprofit partner of the Minneapolis Public Schools), the Board of Visitors of the University of Wisconsin-Madison College of Letters and Science, and the national board of Creating Healthier Communities (formerly known as Community Health Charities). He has also served as Chair of the Science Museum of Minnesota's Board of Trustees, Chair of the Minneapolis Regional Chamber of Commerce Board of Directors, President of the Minnesota District Judges Association, and on the board of the Minnesota Business Partnership and the Minnesota Council of Churches Foundation.
RETIRED EXECUTIVE VICE PRESIDENT AND CIO, TCF FINANCIAL CORP.
Earl Stratton joined the Medica Board in 2009. Prior to his retirement in 2015, Mr. Stratton served as CIO for TCF Financial Corp. He had been with TCF since 1985. Prior to that, he worked at Huntington National Bank in Columbus, Ohio, for 15 years.
Stratton previously served on the Boards of Directors of TCF National Bank and C Financial Corp., an Ohio bank holding company headquartered in Columbus.
RETIRED, EXECUTIVE VICE PRESIDENT, CFO AND TREASURER, BUFFALO WILD WINGS INC.
Mary Twinem joined the Medica Board in 2015. She also serves on the Medica Foundation's Board of Directors. Prior to her retirement in 2016, Twinem served as Executive Vice President, CFO, and Treasurer of Buffalo Wild Wings Inc. She took on that role after serving as the company's Controller from January 1995 to July 1996, and as a director of the company from June 2002 to September 2003. Prior to that, she served as the Director of Finance and Controller of Dahlberg Inc., the parent company of Miracle-Ear hearing aids, from 1989 to December 1994.
Twinem started her career in public accounting. She serves on the public company boards of Valvoline Inc. and Centerspace.