Find plans in the St. Louis area.
Explore individual, family, and Medicare options in the Mercy and SSM Health networks. Get started
Blog
Equity
August 16, 2023
Medica Corporate Communications
Mobile Health Care: A path toward health equity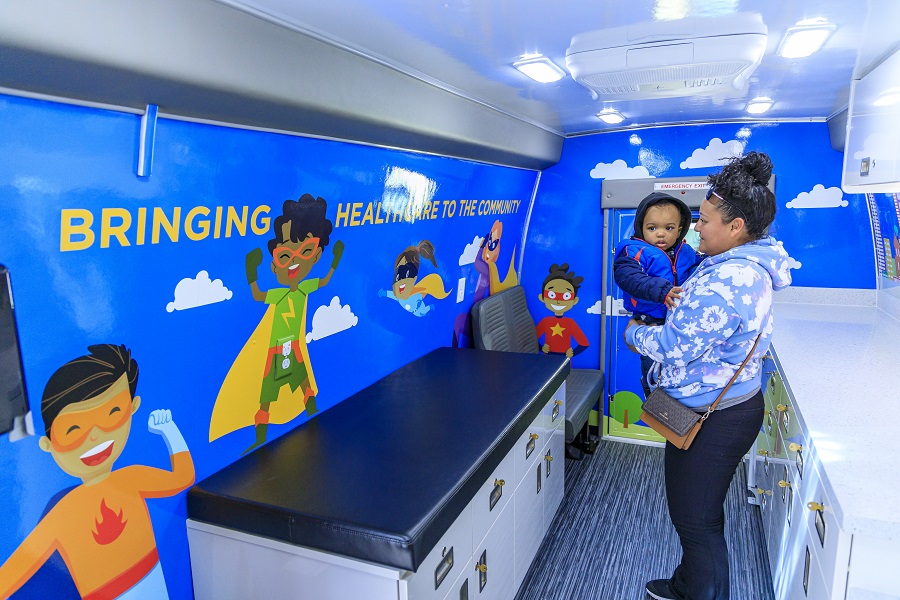 When the world locked down during the COVID-19 pandemic, innovations opened new paths to getting work done. An innovation of note was deploying mobile health clinics to deliver care during this crucial time. These mobile clinics reached people not being adequately served by traditional healthcare structures by building trusting relationships with community partners and reducing transportation barriers.
The Medica Foundation is making an impact on mobile clinics in the Twin Cities
Three local organizations have successfully used and are still using mobile health outreach in different ways with support from Medica Foundation and other funders who are striving for health equity – Hennepin Healthcare Foundation, Neighborhood HealthSource, and the University of Minnesota Mobile Health Initiative. The benefit to the community and their organizations is emerging as we see earlier detection of certain conditions, increased use of primary care, and increased vaccination rates.
All three organizations serve low-income patients, the vast majority of whom identify as Black, Indigenous, or People of Color (BIPOC). A large percentage of patients served by each organization are immigrants or refugees, and speak a language other than English. Patients are predominantly from the Latino, African, Asian, and African American communities. They serve uninsured, underinsured, vulnerable, and sometimes unhoused individuals. These communities are disproportionately affected by social injustice and COVID-19. Two of the three organizations serve a large volume of pediatric patients.
Developing new models: how did they do it: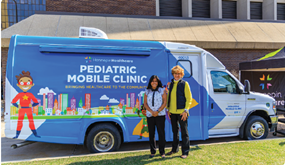 Hennepin Healthcare Pediatric Mobile Health conducted mobile visits to individual households and partnered with trusted community partners like schools, places of worship, and BIPOC-facing organizations to increase the number of vaccine pop-up clinics from one clinic to 2-3 clinics monthly. Specifically serving families in socially vulnerable areas, where most patients are less likely to access health care services in a traditional setting such as a brick-and-mortar clinic or hospital. Resulting in: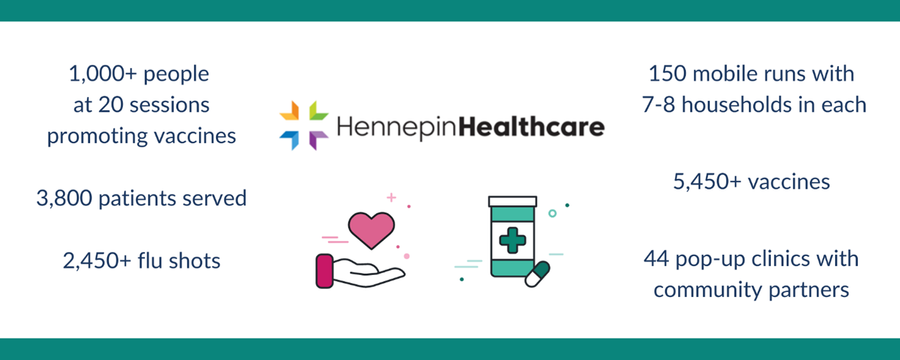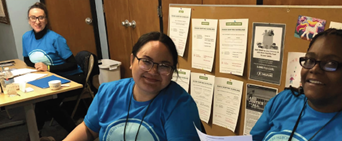 Neighborhood HealthSource implemented a model they used in previous pop-up clinics with the goal to reach children ages birth to five years, as well as older children in the same families. Partnering with a broad range of community partners, they reached people in underserved communities to provide immunizations, well-child visits, referrals to primary care providers and specialists when appropriate, and worked with families to navigate financial assistance applications when needed. As a result, in 2022 they: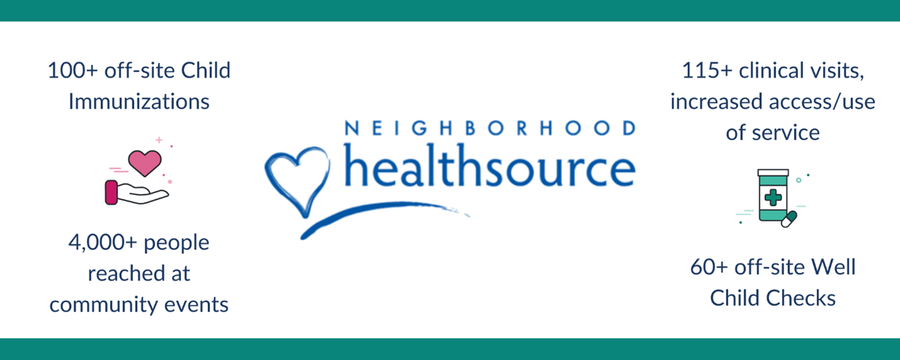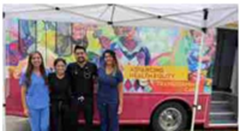 University of Minnesota Mobile Health Initiative brought together professionals from dentistry, nursing, pharmacy, and medicine to deliver a range of urgently needed services, including wellness screenings, physical exams, immunizations, medication counseling, substance use disorder outreach, acute care referrals, MNSure referrals, dental care services, vision care services, access to telehealth (including for mental health), and COVID-19 testing/education/vaccination. Between July 2021 and April 2023, they hosted 42 clinics with community partners that delivered: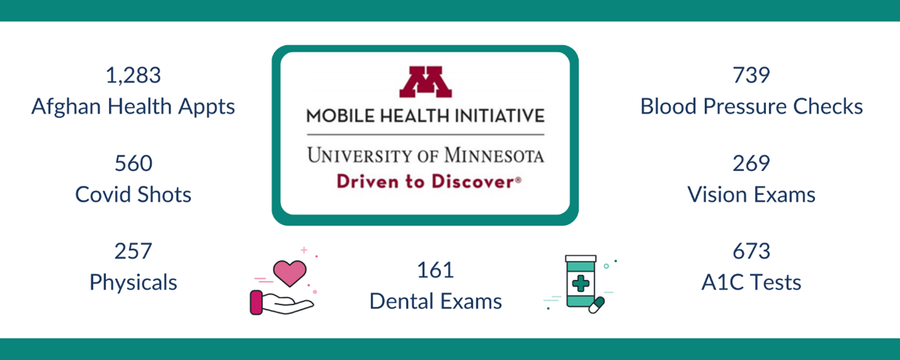 Mobile Health's Impact on the Bottom Line
Mobile Health Map, a Harvard Medical School program that supports mobile clinics, reports that there are 1,192 mobile clinics nationally. According to their Mobile Clinic Impact Tracker, the top services they deliver are childhood immunizations, obesity screenings, blood pressure screenings, flu shots, and depression screenings. They calculate these services have helped people avoid 11,028 emergency room visits, and a return of $21 for every $1 invested, totaling a staggering $268 million returned.
The Future of Mobile Health
Mobile care is a nimble and adaptable way for providers to work toward health equity by improving access to care for underserved populations. It is providing services close to home for communities that need them most, in collaboration with trusted community partners, to address barriers to health care related to social, cultural, economic, and geographic challenges. The pandemic emphasized how barriers to care have negative health implications for individuals' health and the overall well-being of their community.
Ultimately, barriers to care can financially impact the health care delivery system that will be called to treat underserved patients down the line for diseases that might have been managed at a lower cost through preventive care earlier on. Current systems are not set up to easily support this yet.
Health care systems exploring models for early interventions to manage chronic diseases, increase preventive care, and improve health outcomes for the underserved, will net long-term gains, not only by improved health outcomes of these patients but also for their own financial bottom lines.
There are many positive impacts of mobile health on health equity, but there are challenges as well – the main one being how to incorporate them into traditional health care delivery systems in a sustainable way. Revenue from patients will not financially support the clinics' operational costs. Instead, clinics look to multiple sources to help support their clinics – donors, parent health systems, and grants, combined with billing to insurance companies, are the most viable formula.
As health care systems evaluate how or if to incorporate mobile health initiatives into the mix, they will face a long-game calculation – comparing its nimble reach into underserved areas to serve people who most need the care, balanced against the model's financial challenges. As more health organizations are striving toward health equity and better health outcomes, mobile health is proving to be an effective tool.