Find plans in the St. Louis area.
Explore individual, family, and Medicare options in the Mercy and SSM Health networks. Get started
Blog
Health
September 6, 2023
The Crisis in Youth Mental Health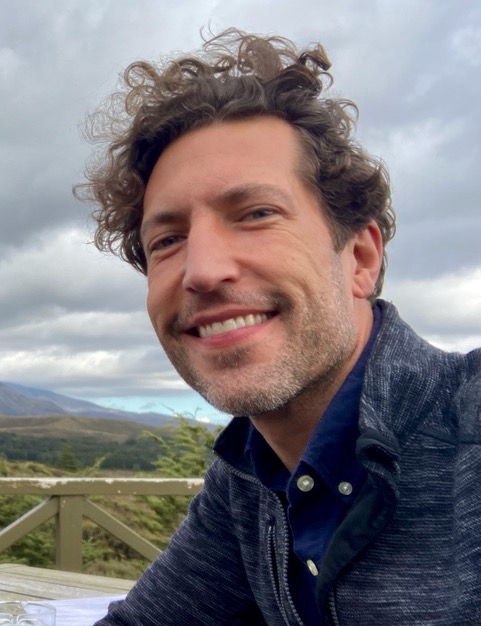 The Crisis in Youth Mental Health – A Psychiatrist's View
by Dr. Matt Sager, Medical Director, Clinical Administration, Medica
Everywhere we turn, mental health is a lead story in the news. And it should be – research is telling a serious story that demands our attention. Over the coming weeks, we're going to delve into the national crisis in the mental health of our youth. We'll share stories of nonprofit organizations that Medica helps fund that provide innovative mental health services to youth, as well as information on resources available to you or someone in your circle who is living with mental illness.
Let's examine the statistics
According to the Substance Abuse and Mental Health Services Administration's (SAMHSA) Annual National Report, in 2021,
1 in 5 adolescents had a major depressive episode (MDE) during the previous year.
Nearly 75% of those adolescents had symptoms indicating severe impairment.

(This level of severity can mean they face serious challenges to their ability to function at school or work, complete chores at home, have good relationships with family, or pursue a social life.)

More than half of youth with an MDE did not receive treatment.

The CDC's bi-annual Youth Risk Behavior Survey showed that in 2021,

42% of high school students felt so sad or hopeless almost every day for at least two weeks in a row that they stopped doing their usual activities.
57% of teen girls, 29% of teen boys, and 69% of teens identifying as LGBQ+ experienced persistent sadness or hopelessness.
Students identifying as Hispanic or multiracial were more likely than students from other race/ethnicities to report these feelings.
22% of high school students attempted suicide – with 30% of the attempts made by females, 14% by males, and 45% by students who identify as LGBQ+.
What factors are at play with the National Youth Mental Health Crisis?
COVID-19 Pandemic
As with most challenges, there are likely multiple contributing influences that brought us to our current situation. NAMI National cites that the COVID-19 pandemic created specific issues for youth and young adults that contributed to increases in mental health concerns -- isolation from friends, a big pivot to virtual learning, and changes to sleep patterns, schedules, and routines all had a significant impact. One in five young people reported that the pandemic had a negative impact on their mental health, and almost 50% of those with mental health concerns reported a significant negative impact. It makes sense then, that during this isolated time, there was a 31% increase in emergency department visits related to mental health.
Social Media
There is also great concern about the impact that social media has on youth. In May 2023, U.S. Surgeon General Dr. Vivek Murthy issued an Advisory on Social Media and Youth Mental Health about the effects social media has on youth mental health. He reports that 95% of young people ages 13-17 use social media, with more than a third of those doing so almost constantly. The advisory outlines that during the ages of 10-19, the brain is in a very sensitive stage of development. It's during this phase that important things like a sense of self-worth and identity are developed. Adolescents are especially vulnerable during this time to being influenced by their friends' opinions and social pressures, as well as by comparing themselves to others. Research suggests that frequent social media use may be changing the amygdala (emotional learning and behavior) and prefrontal cortex (impulse control, emotional regulation, and moderating social behavior), which may make them more emotionally sensitive to social media content.
"For too many children, social media use is compromising their sleep and valuable in-person time with family and friends. We are in the middle of a national youth mental health crisis, and I am concerned that social media is an important driver of that crisis – one that we must urgently address." -- U.S. Surgeon General Dr. Vivek Murthy
Harmful or Helpful
Factors that can affect whether using social media is harmful include:
the amount of time children spend on the platforms (3 or more hours a day doubles the risk of symptoms like depression and anxiety)

the content they interact with or are exposed to (hours spent on social media or internet use are more strongly associated with self-harm behaviors, depressive symptoms, low life satisfaction, and low self-esteem, than hours spent on electronic gaming and TV watching)

how much social media use disrupts healthy habits like proper sleep and being physically active
There are upsides to social media use as well:
58% of adolescents say that it provides a space where they feel more accepted

67% say they have people online to support them in hard times

71% say it provides a place to be creative

80% say it gives them a forum to be more connected to their friends
What can we do?
One of the best strategies, when you're facing a health concern is to educate yourself and then ask for help if you need it! The Surgeon General's advisory provides suggestions/resources for Parents and Caregivers:
The National Alliance of Mental Illness and its local NAMI chapters focus on education, support, and advocacy in their community, with each offering support groups for people living with mental illness and for those in their lives. Check out the support groups available from NAMI Dane County, NAMI Minnesota, and NAMI Nebraska to see the wide variety of people they reach through this service.
Medica values prevention and intervention
At Medica, we are investing in mental health care in the communities where we work. In the coming weeks, we'll be sharing the stories of five nonprofits working in the mental health field serving youth where funding from Medica is helping to support their impactful work – Avivo, YouthLink, Washburn Center for Children, NAMI Minnesota, and NAMI Dane County. Watch for more in the weeks ahead and consider joining one of the upcoming NAMI Walk teams – NAMI Minnesota (September 23) or NAMI Dane County (October 7) to help raise funds, break the stigma, and increase awareness in your community!