Find plans in the St. Louis area.
Explore individual, family, and Medicare options in the Mercy and SSM Health networks. Get started
Blog
Medica
October 4, 2023
Avivo and YouthLink initiatives address workforce challenges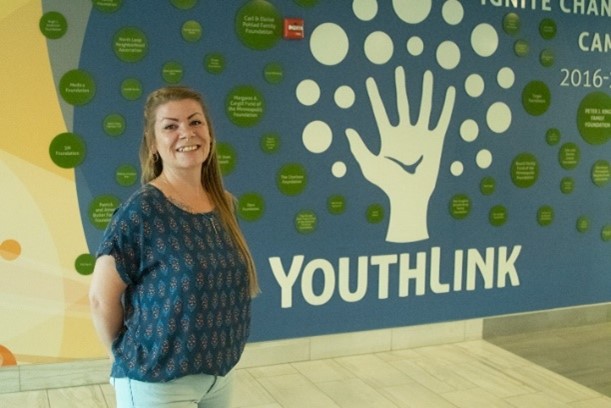 This is part three of a four-part series on the Mental Health Crisis among our nation's youth and how Medica is helping to address this crisis.
Avivo and YouthLink initiatives address workforce challenges.
The workforce shortage in the U.S. affects many segments of our economy, especially the behavioral health care workforce. A 2023 report by the National Institute for Health Care Management Foundation (NIHCM) reports that 49% of Americans live in a mental health workforce shortage area and at that same time, there's an increase in requests for mental health care services.
Medica helps fund many behavioral health programs – but let's look at two organizations implementing new ways to provide mental health services to youth and providing invaluable experience to people studying to be mental health care workers with lived experience as counselors serving marginalized communities in the process.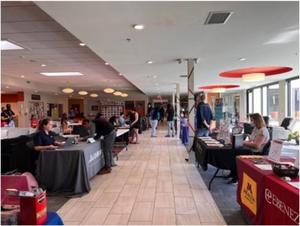 Minneapolis-based Avivo helps individuals who face homelessness, lack of education or employment training, substance use disorders, and/or mental health challenges. Their mental health clinic provides psychiatric services, psychotherapy, and medication management for adults.
With funds from Medica, they will be launching Children's Therapeutic Support Services, providing therapeutic services to children ages 6-18 years from very low-income families at risk of homelessness. Many are children from families participating in Avivo's Substance Use Disorder treatment programs, but many others are referred from external programs because the need is widespread.
Considering the nationwide shortage of mental health professionals, Avivo recruited two master's level graduate students to join their therapy team as interns, training and supervising their caseloads. Both were assigned work at the Drop-In Center at YouthLink, which will allow them to launch Children's Therapeutic Support Services. In the first six months, Avivo interns and staff served 42 clients at YouthLink, including both direct therapy and numerous casual interactions. It takes considerable time to build rapport and develop trusting relationships to encourage deeper therapeutic work with at-risk youth.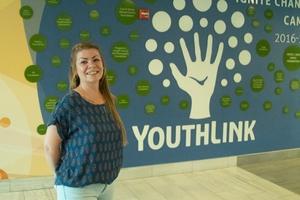 YouthLink works with homeless youth, ages 16-24. They are located in downtown Minneapolis and serve youth across the Twin Cities. They connect youth to the resources and support they need-- a warm shower, a hot meal, help with a job search or education goals, and finding housing or physical and mental health care. Because any given night in Minnesota 6,000 young people experience homelessness, about half of whom live in the Twin Cities area, the work they do to help young people attain self-reliance is vital to their futures.
The stability of a youth's future depends on the stability of their mental health, and YouthLink's mental health services play an essential role. Funding from Medica, allowed them to contract with Avivo and Increasing Life Chances 4 You, to serve residents in YouthLink's two supporting housing programs, as well as youth at the Drop-In Center.
YouthLink's mental health counselor meets with youth and provides services at Downtown View Apts. and Nicollet Square Apartments. These services include diagnostic assessments, individual therapy sessions, critical incident debriefings, treatment plans, working with YouthLink's case managers to support youth in finding secure housing, and referring youth to other providers for medical needs including psychiatry, and substance use treatment.
Medica values innovative new approaches like those created by Avivo and YouthLink and strives to support innovative solutions to the mental health workforce shortage. These nonprofits make a real-life difference for those living with mental illness and housing instability. Each new counselor who gains professional experience serving marginalized communities creates a double benefit by reducing the immediate demand for youth mental health services and helping address the longer-term workforce shortage in a meaningful way.